Just over a week ago, I was in Northern California and spent a couple of days in the Napa and Russian River valleys.  I was staying north of Sonoma, and departed about 24 hours before the area was evacuated due to the Kincade Fire near Geyser Peak.  Certain areas had a lot of smoke and ash, but I'm grateful for the time I was able to spend there.
One afternoon, I drove along the Russian River towards the coast, and took some photos near the Sonoma Coast State Park.  There were a few fall colors.  The Pampas Grass (an invasive species in California) was striking in the light of the setting sun.
(Click on any image to enlarge.)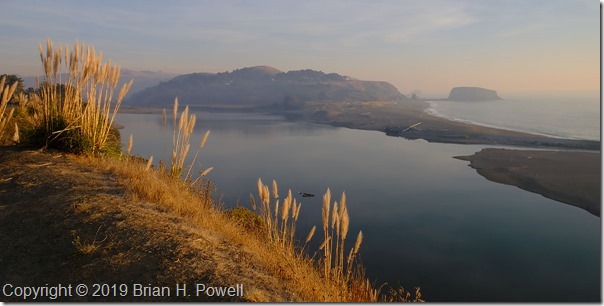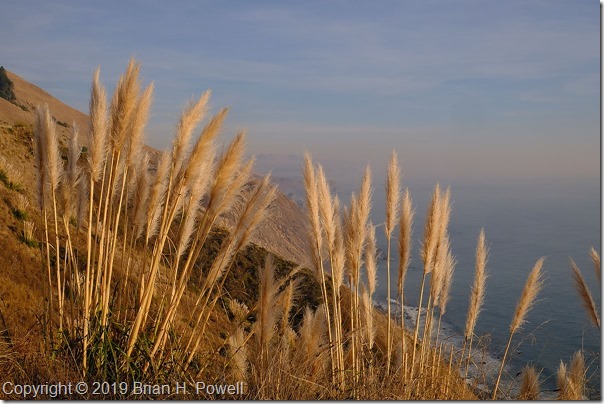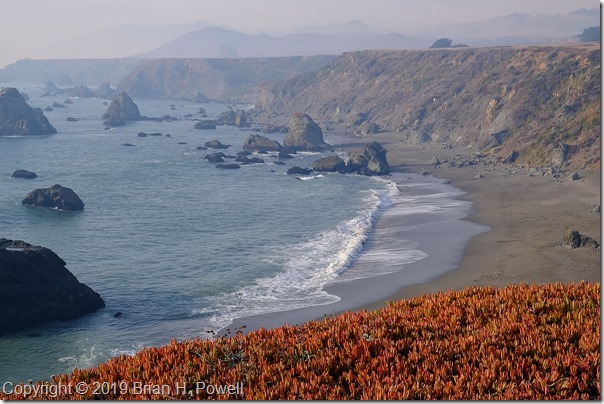 I went to a handful of wineries.  Here are a couple of photos from Palmaz Vineyards, which has an interesting process flow that uses only gravity to move the grapes and juice around.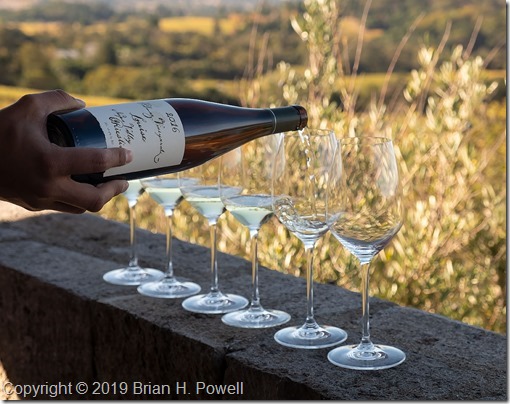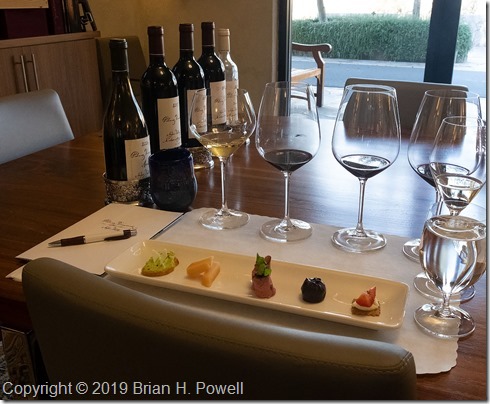 Here's one of the iconic Napa Valley signs.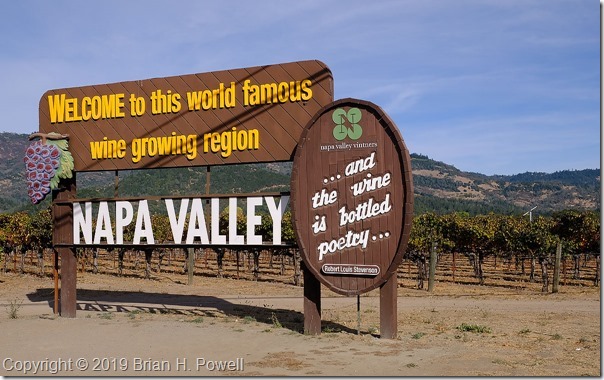 I also visited Truchard Vineyards, which is just west of Napa.  Tony Truchard was one of the first grape growers in the Carneros District.  They were rushing to crush the last of the grapes before potential power outages due to the high fire danger in Northern California.