I'm a day behind in my blog posts.  I'll eventually catch up.  Both yesterday and today, I took photos of some of the wildlife here.  Yesterday, I spent a couple of hours in the morning with Bear 399 and her two yearling cubs.
But first, I had to wait for a small herd of bison to cross the road.  Here are a couple getting into a tussle before they jump over the fence in the background.  (And the last one over clumsily knocked down that fence.)
As always, click any image to enlarge.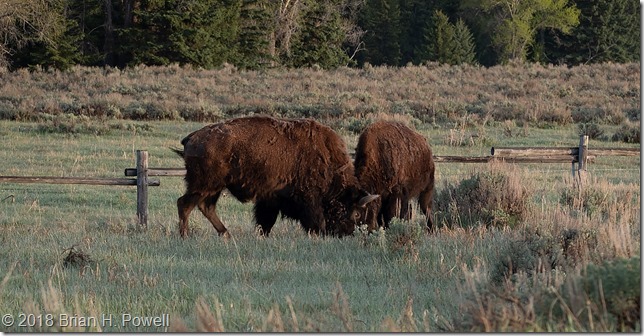 Bear 399 has been hanging out around Pilgrim Creek, so there are typically "bear jams" as people crowd the side of the roadway waiting for the bears to do something interesting.
Here are a few photos from Monday morning.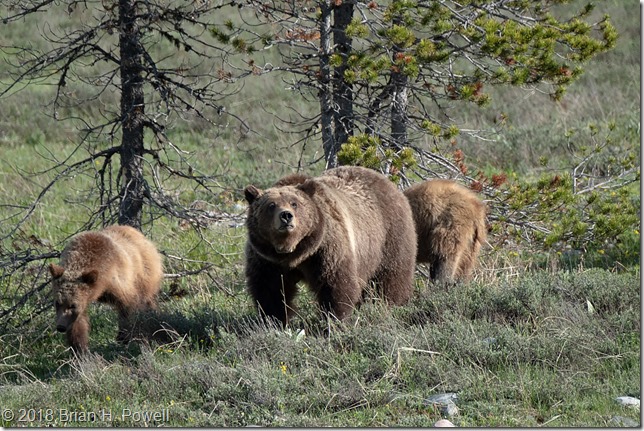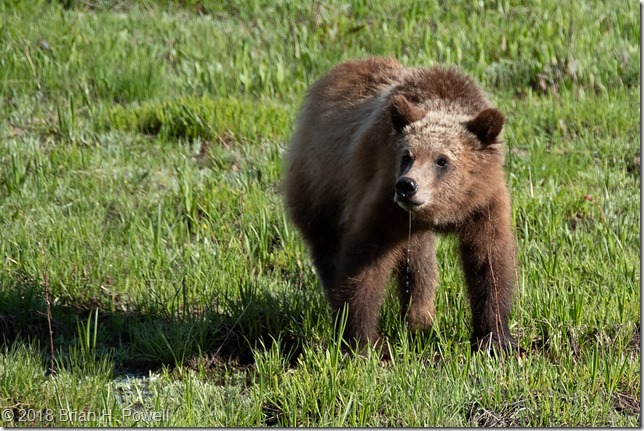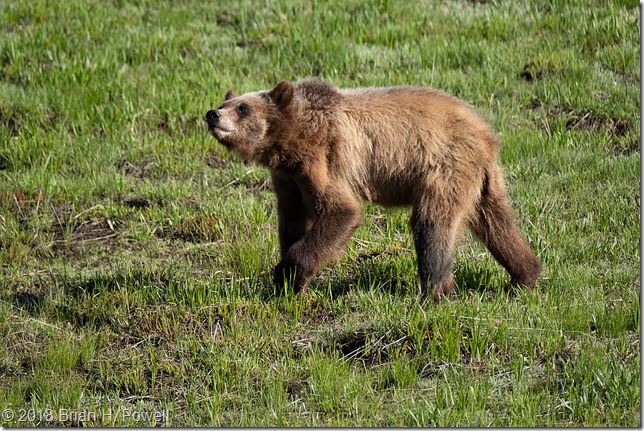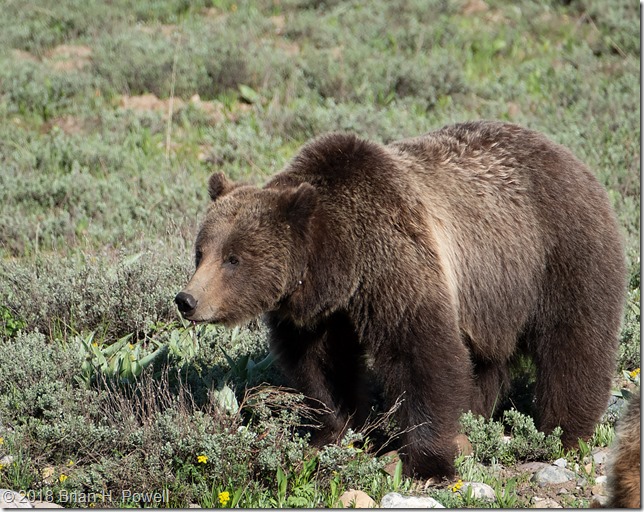 Not far away were a few elk…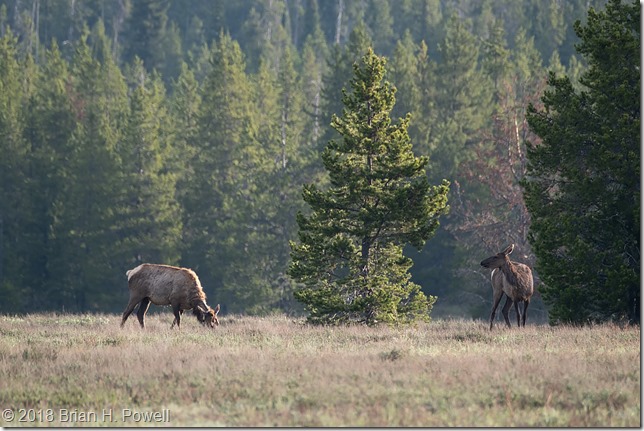 Then this (Tuesday) morning, I hiked up to Phelps Lake, in the Laurence S. Rockefeller Preserve, in the southern end of the park.  I ran into a couple of people who asked, "Did you see the two moose?"  They told me where to watch for them on the way back.
I finally noticed them about 30 yards off the trail.  Can you see the two moose in the first picture?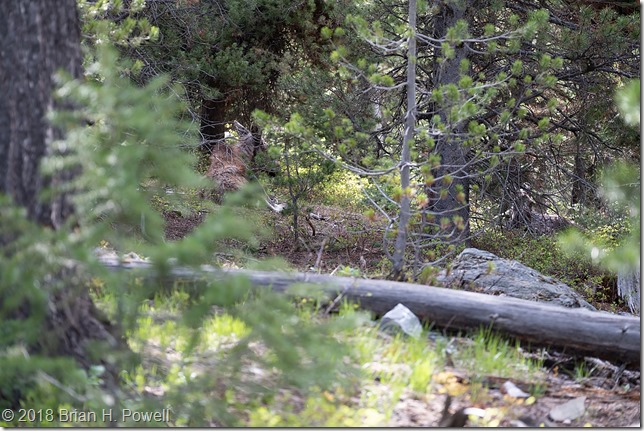 I zoomed in on the moose on the left.  It's amazing how well two very large animals can hide only a few yards from a commonly used trail.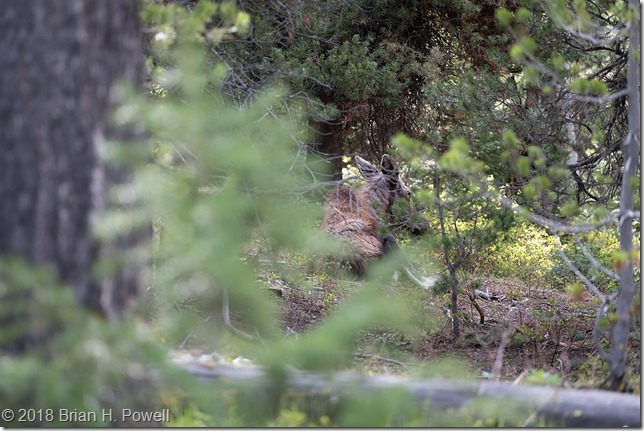 Another couple of blog posts are coming soon.  Tomorrow, I leave the Grand Tetons and start a short couple of days in Yellowstone.