Alaska, Day 11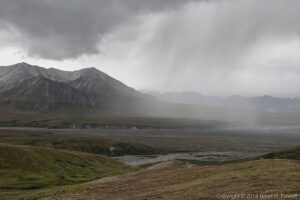 I'm catching up after being off the grid in the Denali backcountry.
After the great weather in Talkeetna, the rain came again.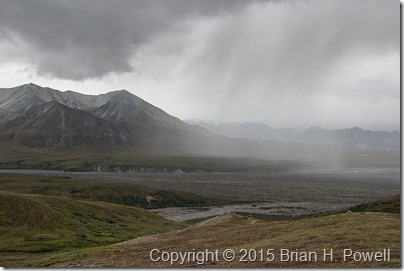 Storm approaching Eielson Visitor Center
We took a bus to the Denali Backcountry Lodge, at the end of the park road, 92 miles from the entrance.  It was a six-hour bus ride, which included stops when we saw wildlife.  Our driver/guide pretty much talked non-stop for that six hours, describing scenery, animal behavior, park history, and anything else relevant for our trip.
Along the way, we saw Dall Sheep, Moose, Caribou, Grizzly Bear, Gyrfalcons, and WIllow Ptarmigan, to name a few.
More to come tomorrow, as I continue catching up.