I am in Boise, Idaho, for a conference, and had a spare afternoon.  I drove up Hells Canyon, on the Oregon/Idaho border, and did some hiking just below Hells Canyon Dam.
Here's an infrared photo, taken with my infrared Nikon D200, converted to infrared by Life Pixel. It's interesting how the infrared highlights the different textures of the water.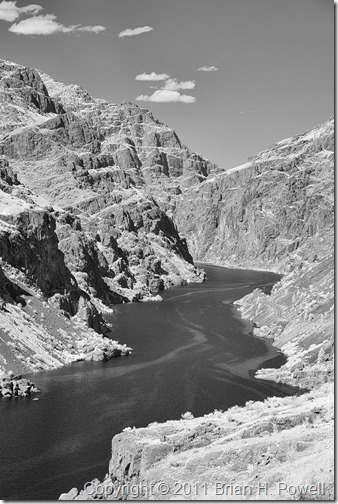 I took this photo just upriver of the Hells Canyon dam, looking downriver along the Hells Canyon Reservoir…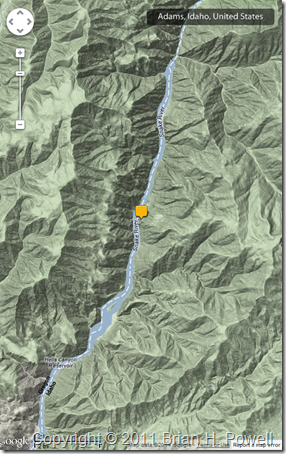 I'll be back.  I'd like to take one of the boat tours that heads deeper into the canyon.