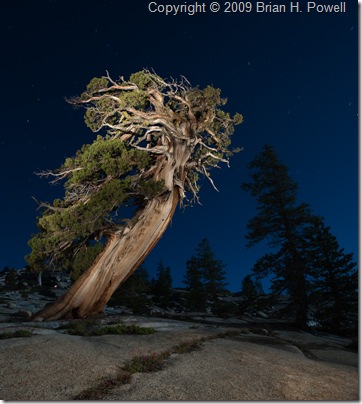 Monday afternoon and evening, I did a one-day photo workshop with Michael Frye on night photography, through the Ansel Adams Gallery.  Assisting with this workshop was another great photographer, Mike Osborne.
I learned a lot, including how to do light painting with flashlights, as shown above.
I also played around with infrared night photography.  The image below shows a car driving by near Olmstead Point.  I kind of like the sweeping curve of the headlights through this image.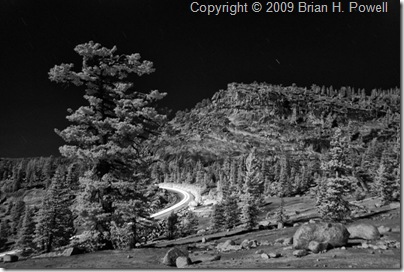 This image of Half Dome from Olmstead Point was taken earlier, near dusk.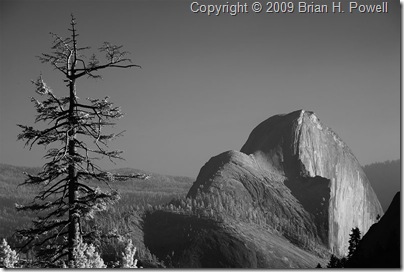 I got back to Yosemite Lodge about 2 AM and was asleep a few minutes later.  It was a bit difficult, but I managed to get up early this morning to drive to Berkeley to visit a professor and a few students.  Tomorrow, I start my trip up north, eventually to Oregon.