I wasn't sure what to expect, but my time at Devil's Postpile National Monument turned into a full day of hiking and about a hundred photos.
Today was July 4, so the park was crowded—probably a couple of thousand visitors—their busiest day of the year.  They have a shuttle bus system to reduce the number of cars on the narrow, windy roads.
Among other things, the monument protects Rainbow Falls of the San Joaquin River.  This photo shows how the falls got its name… (As always, click the images to enlarge them.)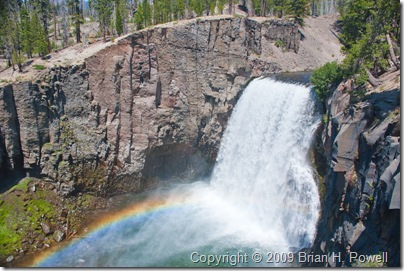 The monument is named after a large, well, "pile" of columnar basalt.  Normally perpendicular, there are some places where the columns seem to bend over. This image is infrared, which shows the green foliage as nearly white.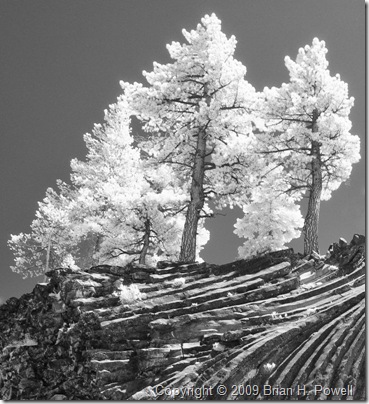 Here's another infrared shot, of the dead trees left from the 1992 Rainbow Fire, which burned about 8000 acres of forest.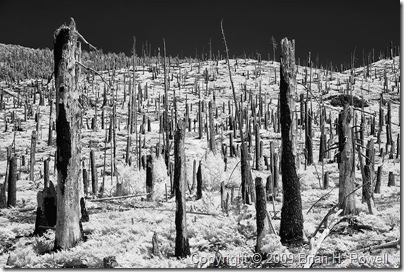 And here are a few other favorite images from my five-mile hike at about 7500 feet of elevation.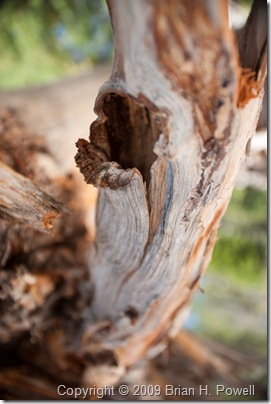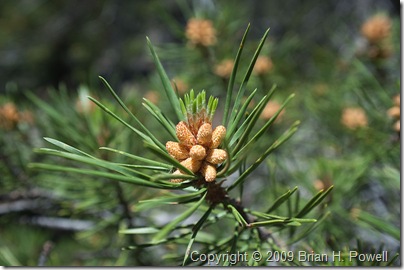 Tomorrow, it's back to Yosemite.