From June 23 to July 5, I was in Europe, mostly hiking and photographing around the Dolomites, in the Alps of Northern Italy.
I met my friend and travel partner, Jennifer, in Munich.  She and I have been on several photography trips together—Utah, Alaska, Vermont, New Mexico, Hawaii.  Once we got to Italy, we would meet our friend and pro photographer, Kerrick James (http://kerrickjames.com/ and http://kjphotosafaris.com/) and a few others for the remainder of the trip.
But first, we spent the day in Munich.  We stayed at the Hotel Torbraü, near Isartor, and not far from the Marienplatz.  Despite advertising itself as the oldest hotel in the heart of Munich (since the year 1490), it was quite nice and convenient.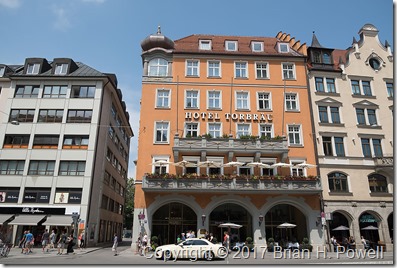 Hotel Torbraü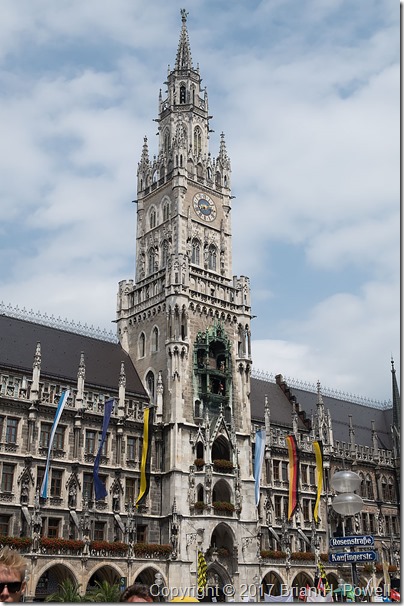 Marienplatz
After lunch, we met my friend, Rahman, and toured parts of the city that I'd never been to before.  We finished with a walk around part of the Englischer Garten, before returning to the hotel to get an early dinner and some much needed sleep.
The next morning, we departed by train for Innsbruck.  I'd been to Vienna, Graz, and Salzburg before, but never Innsbruck, and this was a convenient halfway point between Munich and our starting point in Italy.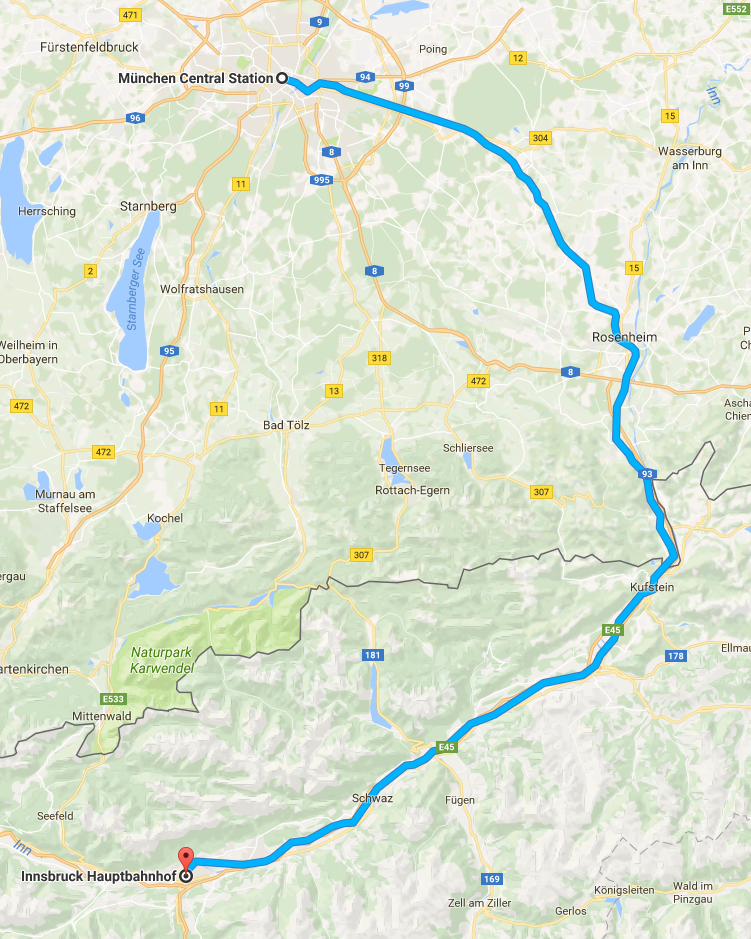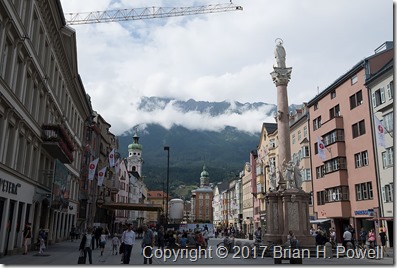 Central Innsbruck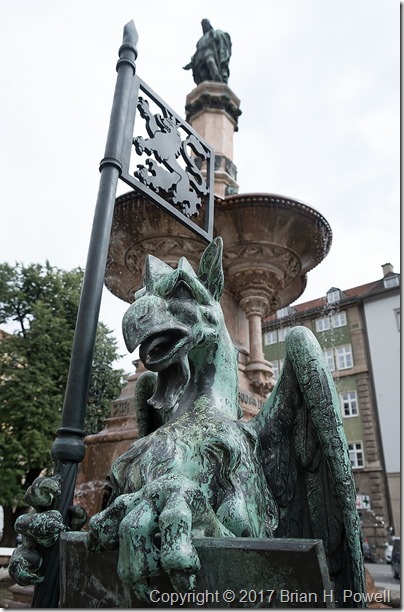 Griffon at Rudolfsbrunnen.  The statue behind, from 1863, commemorates the 500th anniversary of Tyrol joining Austria.
We had a difficult night's sleep at the hotel, the Gasthof Weisses Rössl.  It was a warm day in Innsbruck, and the hotel was not air-conditioned.  Further, the windows did a better job of keeping the warm air in, and the cooler air outside out.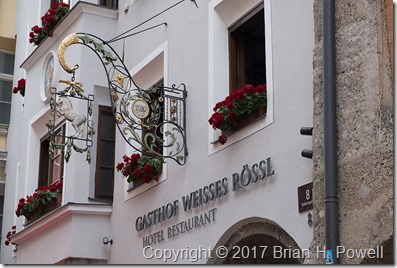 Hotel of the White Horse.
Still, the rooms were nicely and interestingly done on the inside.  Here's a photo of one of the walls.  To the left of the television is a wall with a plexiglas front, with the gap filled with salt.  To the right, a similar panel, with the gap filled with peppercorns.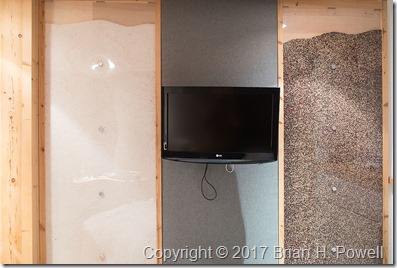 The Salt and Pepper Walls
Next stop, Italy.  Stay tuned.