The good news is that I'm now a member of Mountain Equipment Co-op!
The bad news is that I had an epic boot failure that necessitated the visit to MEC.  The soles on both boots (a few years old) came unglued…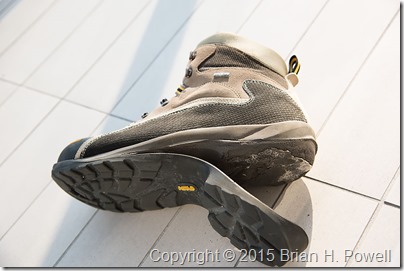 Fortunately, this happened on our first day in Vancouver, rather than after we were on the boat.  The ship leaves this afternoon, heading up the inside passage.  We'll be on the ship for a week, ending in Seward.
It's my third time in Vancouver, which is a beautiful city.  Yesterday, we borrowed some bikes and rode around Stanley Park.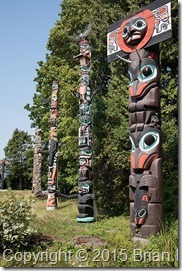 Totem Poles in Stanley Park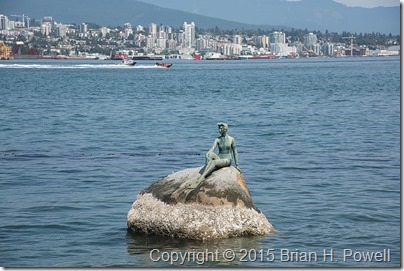 Girl in a Wetsuit (reminiscent of Den Lille Havfrue in Copenhagen)
More tomorrow!