The rain continued off and on through day 12 in Kantishna, but that didn't stop us from hiking a bit.  In the morning, we went to Blueberry Hill, near Wonder Lake.  We tasted wild blueberries and low-bush cranberries along the way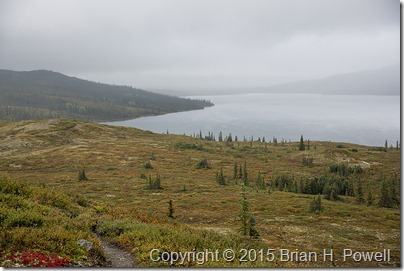 View of Wonder Lake (and behind the clouds, Mount McKinley) from Blueberry Hill
As you can see, it was overcast.  We hiked in mist and the occasional rainshower.  The cloud ceiling was only a few hundred feet.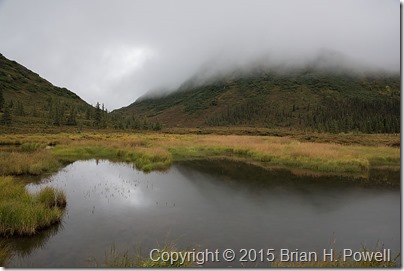 In the afternoon, we hiked to the cabin of Fannie Quigley, a woman and local legend who lived in Kantishna from 1906 (before the park) until her death in 1944.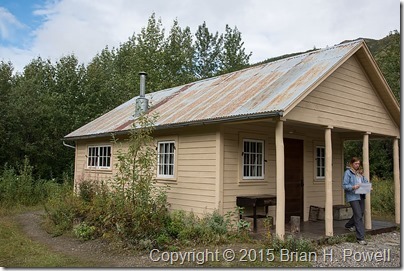 We also hiked a couple hundred extra yards to get to the official end of the road at the air strip.  Here's proof…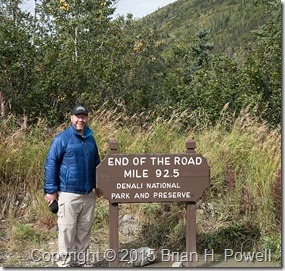 Next up, a long day of travel from Kantishna back to Anchorage.  More to come.