Our pilot from Alaska Seaplane Tours seemed a little concerned about how far we were from the plane as the black bear stared at us.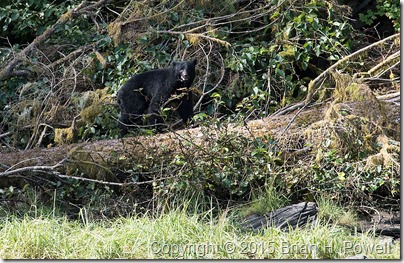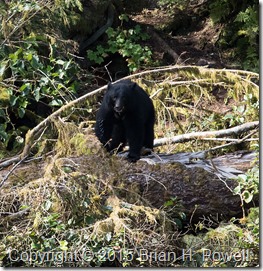 So, we slowly returned to the plane.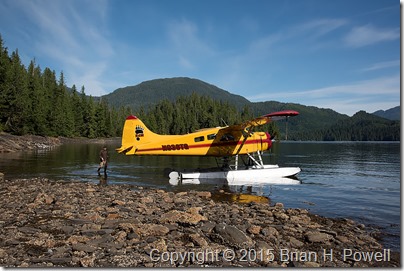 Then we noticed a second, smaller bear—perhaps we'd found a mother and son, with mom encouraging us to move along.
But let's back up.  Day 3 was sailing Canada's Inside Passage, before entering Alaska's Inside Passage on day 4.  This morning, we docked in Ketchikan, Alaska's fourth largest city, with almost 9,000 residents.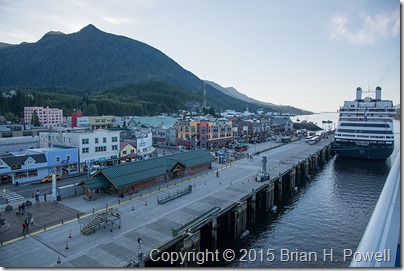 The highlight of our day was a seaplane ride to Prince of Wales Island.  We flew in a de Havilland DHC-2 Beaver, built in 1957.  These are great planes for Alaska.  Here are more photos from the flight.
We landed near the boats in this small cove.  The boats were waiting for some fishing to open nearby.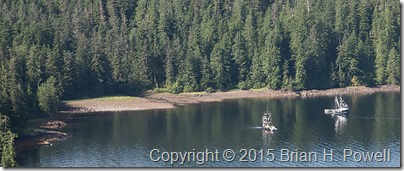 You can see the small stream cutting through the rock beach.  Once we got close, we could see all the salmon thrashing their way upstream.  It was an amazing sight. The bears thought so, too, and they were hanging out there fishing.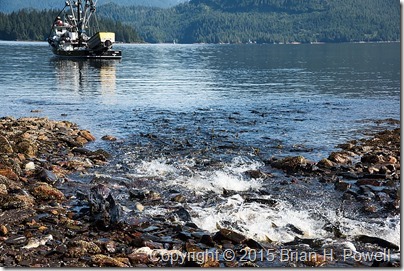 More, soon, I hope, depending on my internet availability.