A Weekend in Denver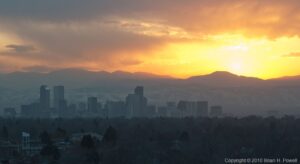 After leaving New Mexico, I went up to Colorado and enjoyed catching up with several friends. My first night, I captured this great sunset with the Denver skyline from my hotel room balcony.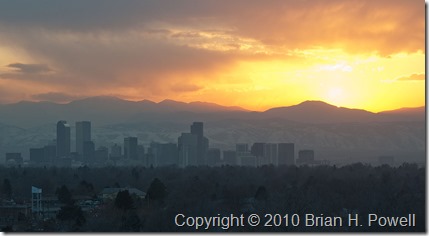 My friend Micaela took me snowshoeing for the first time.  We went up to Bear Lake, in Rocky Mountain National Park, and we had a wonderful time with a couple of feet of fresh powder in some places.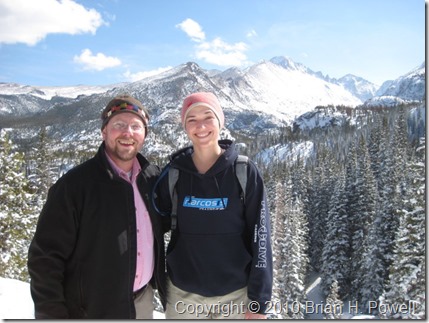 Despite her best efforts with snowballs, she did not cause me to trip over my own snowshoes and fall down.