Perhaps you heard that in mid-February, Texas suffered a devastating winter storm, which overwhelmed the power and water infrastructure.
(Click on any image to see a higher resolution version.)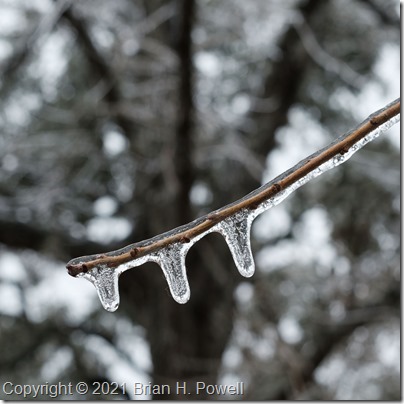 It started with an ice storm on February 11. These are relatively uncommon in Central Texas, so when they happen, they tend to wreak havoc. This storm brought more ice than usual. The weight of the ice on trees and power lines led to several power outages around the city.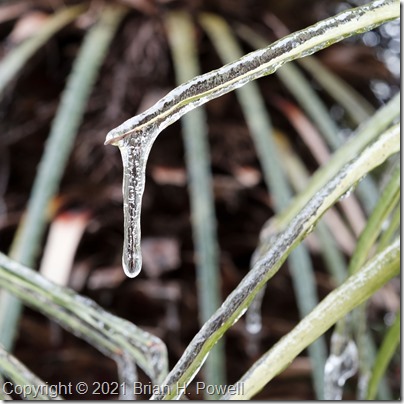 We lost power for 31 hours, beginning Thursday afternoon, February 11. Once power came back on Friday night, it pretty much stayed on for us through the rest of the storm. We were among the lucky ones; we had friends who went for several days without power or water or both.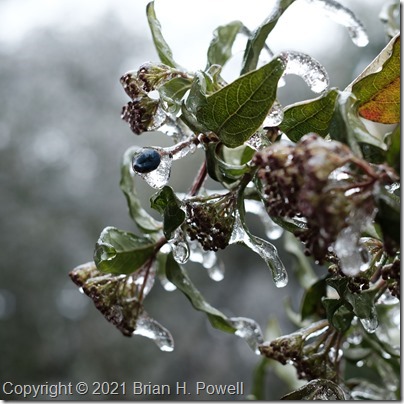 To round out the week, we had a frozen water heater for a couple of days, and then went through five days of a boil water notice in Austin. Oh, and don't forget about the pandemic.
Read more