We've had a fairly wet spring here in central Texas, which is great for the wildflowers.  The weather yesterday was ideal for wildflower photography—mostly cloudy and temperatures in the low 80's.
I left the house with my Fujifilm X-T2 and a few lenses.  The images shown here were taken with my XF16-55mm f/2.8 and XF50-140mm f/2.8 lenses.  I used the builtin Fujifilm  Velvia profile.
I drove north of Austin, finding many wildflowers along the way.  These photos were taken along Ranch to Market Road 1431, between Lago Vista and Marble Falls.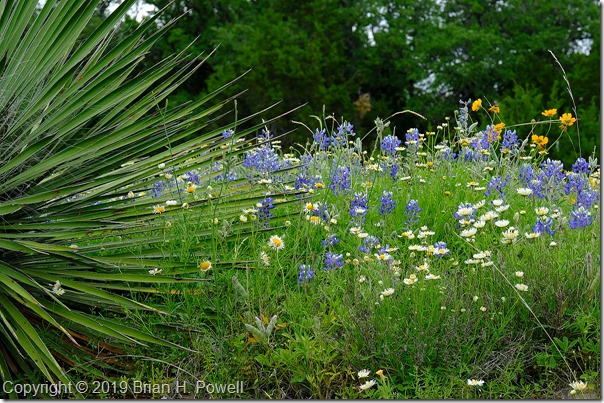 Bluebonnets and Fleabane
(Click any image to enlarge.)
The high season for bluebonnets (the state flower of Texas) was about a month ago.  In many locations, the blue flowers have given way to the yellows and reds and oranges of other wildflowers.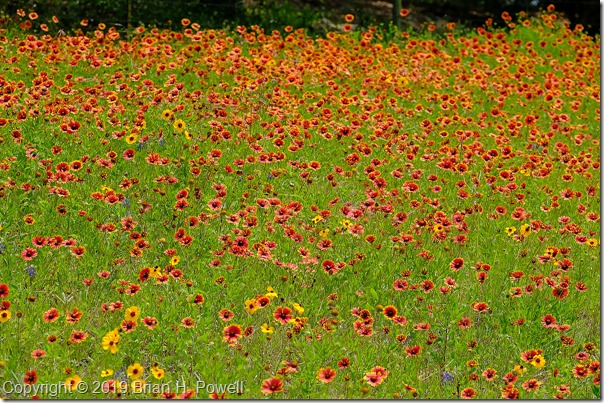 Indian Blanket, with a few Bluebonnets and Coreopsis mixed in
As I prepared this post and looked up the names of the wildflowers in the various photos, I realized how close I came to suffering a painful fate. Read more