Puffins of Tuxedni National Wildlife Refuge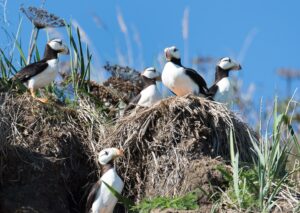 About 12 miles north of Silver Salmon Creek are a pair of islands that are part of the Tuxedni National Wildlife Refuge.  In this photo, the larger island is Chisik Island, with the Aleutian Range and the Chigmit Mountains behind it in the distance.  The small island in the right foreground is Duck Island, where hundreds of Horned and Tufted Puffins nest.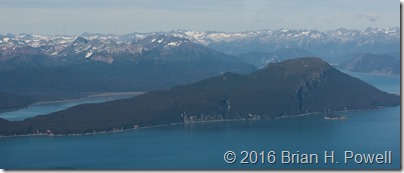 Thanks to our neighbors at Silver Salmon Creek Lodge, we were able to take the lodge's boat to see the puffins.  As you can see, this was one of our calm, clear weather days, and the puffins were very active.  They were only a few days away from leaving the island—they winter at sea in the Gulf of Alaska.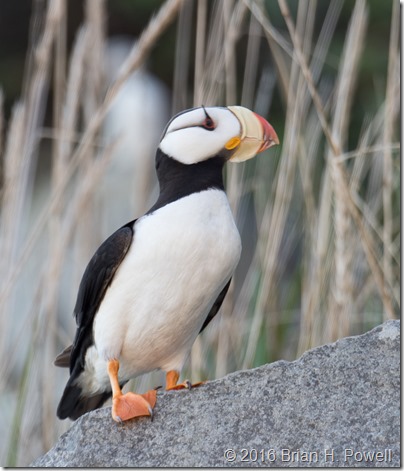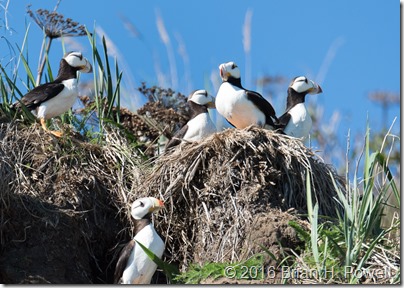 Here's a photo of Duck Island as we departed, with Redoubt Volcano in the distance.  Redoubt last erupted in 2009.  (Another active volcano, Iliamna, is about 15 miles west of the lodge.)