Denver

This past weekend, I was in Denver visiting friends and attending a couple of parties.
On Friday, I went to Roxborough State Park, southwest of Denver.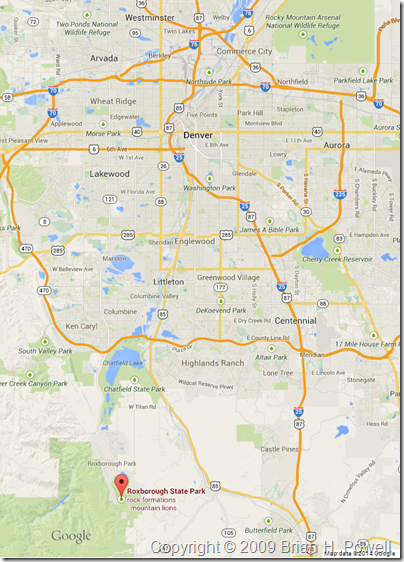 Roxborough is a pretty park, with some nice red rocks. I'd been to Roxborough a few years ago, spending a few hours with John Fielder, a well-known Colorado photographer. At the suggestion of the park ranger at the front gate, I hiked the South Rim trail, which I had not hiked before. This was an excellent choice, with good views of the rock formations in the middle of the park.

Click to Enlarge
I was also in town to attend the opening reception for a show entitled "Sense of Place | Landscape Photography", at the FLASH Gallery in Lakewood, Colorado. One of my Bosque del Apache photographs is in the show, which runs June 11 through August 1, 2010.
I was honored that about twenty of my friends from the Denver area made it to the opening reception. Thanks to all of you who made it out on a rainy night. Here I am at the gallery with one of my best friends, Nancy.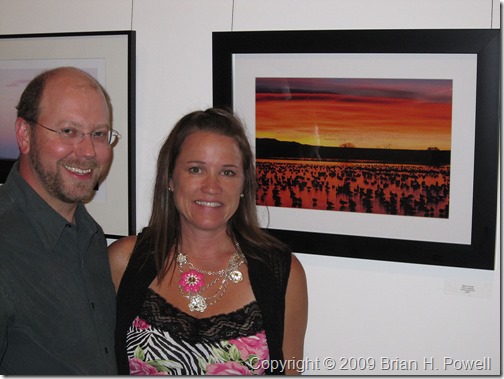 I enjoyed the whole weekend, including the cool weather, and hope I'm back soon.