Snake River Overlook
Pro Tip:  If you're going to use your iPad for your alarm clock, confirm that it's set to the right timezone, so that you don't accidentally wake up at 4 AM when you were planning for 5 AM.
This morning's forecast was for mostly clear skies, so I woke up early and headed into the park.  I decided to start at the Snake River Overlook, made famous by Ansel Adams in his 1942 photo, The Tetons and the Snake River.  The view's not quite the same, because the trees have grown so much taller in the last 76 years.
I spent about an hour there, before and after sunrise, shooting a variety of compositions.  Here are a couple of similar photos that I liked, one visible light, one infrared.  The first is closer to sunrise, with the fog still lifting off the river.  The infrared image is from a bit later, after the sun started to illuminate the foreground.  Which one do you like better?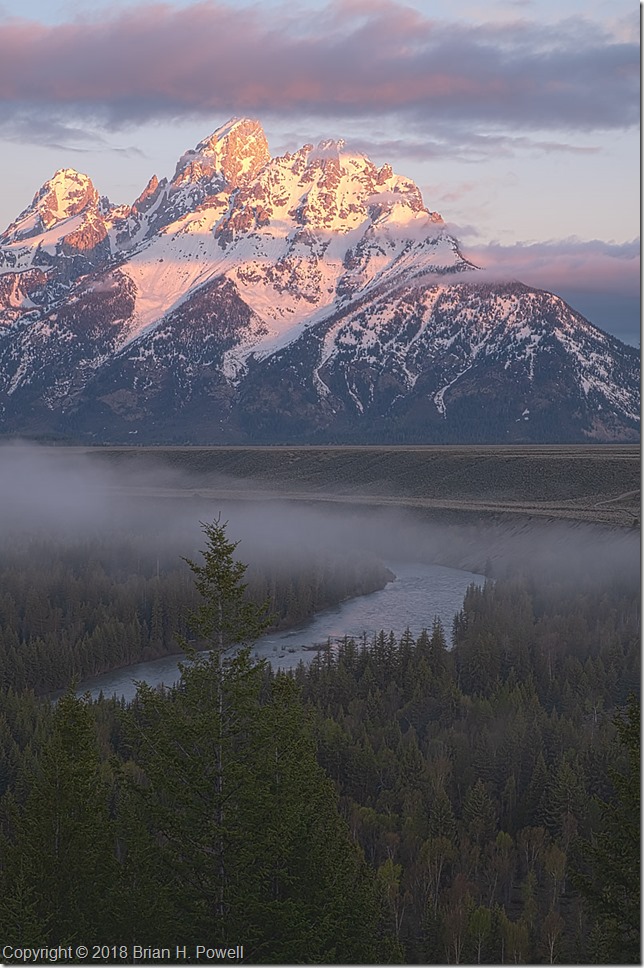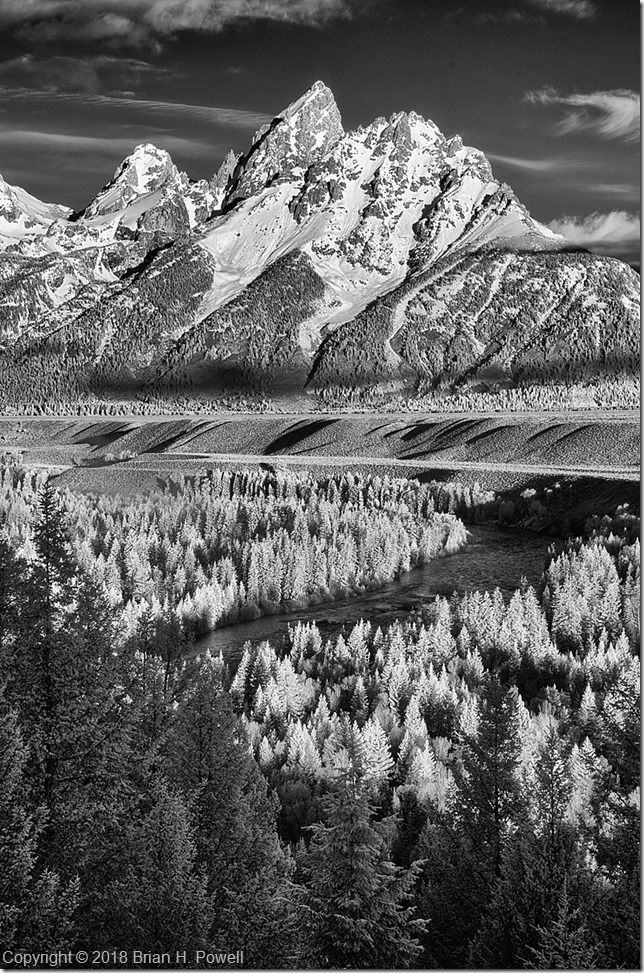 After I left the overlook, I headed down to Schwabacher's Landing to take advantage of the reflections in the relatively still water.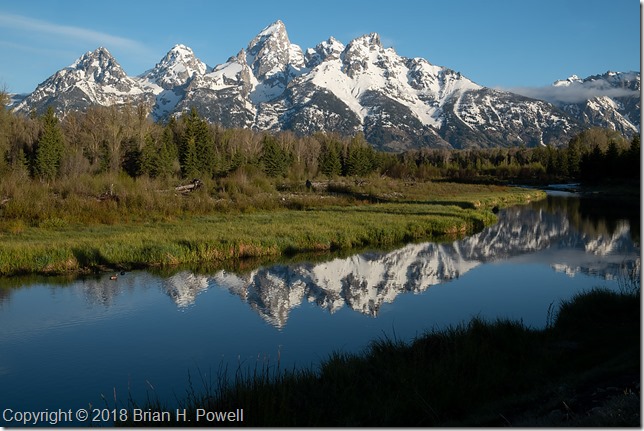 I saw elk and geese today, and hoping I see more wildlife tomorrow.