Grand Teton National Park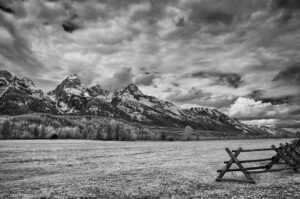 I flew to Jackson, Wyoming, today.  I'm here, in part, for a North American Nature Photography Association Nature Photography Celebration.
Today's forecast called for an 80% chance of rain, but that can lead to some nice dramatic photos.  I headed north into the Grand Teton National Park, stopping at the Moose Junction Visitor Center to find out about trail conditions during this early part of the season.  I continued driving north, to get my bearings.  It's been over twenty years since I was last here.
The weather held out just fine.  It was mostly cloudy, with intermittent rain showers that never lasted more than a few minutes.  I think the weather will improve somewhat during my stay.
Here are a few images to give you a taste of what it was like today.  Click on any of them to enlarge.
Grand Teton, Mount Owen, and Teewinot Mountain: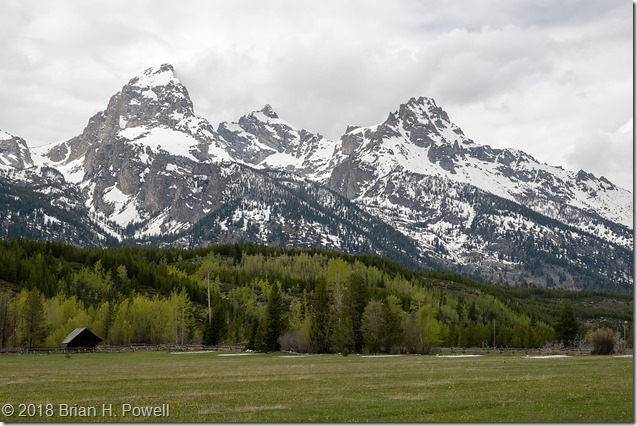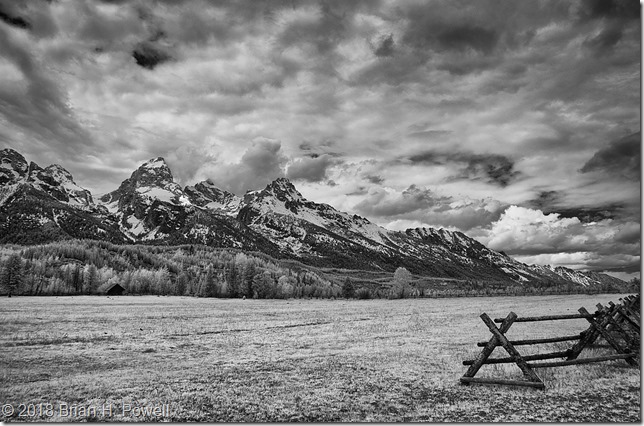 Mount Moran, in the clouds:
The first image was taken with a Fujifilm X-T2, with a Fujifilm 18-55 lens.
The second and third images were taken with a Nikon D300 and Nikkor 18-200 lens.  Camera converted to infrared by LifePixel.
More coming up later this week.