Summer Trip Day Five, The Eastern Sierra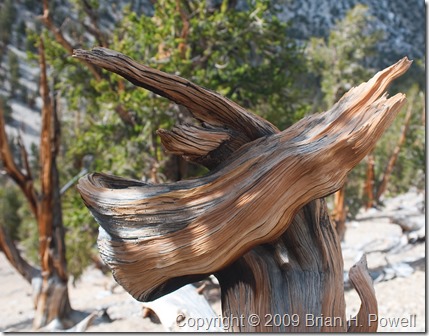 Today was pretty busy. I started the day at the Manzanar National Historic Site. Like many people, I first learned of Manzanar because of the work that the photographer Ansel Adams did there. Manzanar was a Japanese-American internment camp during World War II.
Below are images of the cemetery at Manzanar. Some visitors leave mementos at this monument, including strands of origami cranes.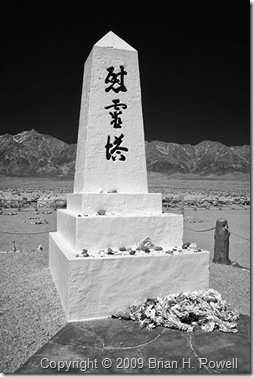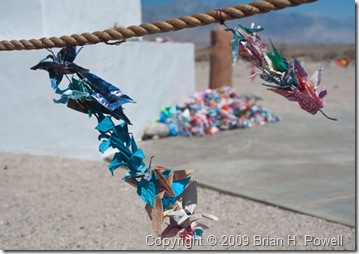 After Manzanar, I drove down to the Whitney Portal, which is where the trail up Mt. Whitney begins.  It was very crowded there, and I only spent a half hour or so before heading down.
Next, I drove to the Ancient Bristlecone Pine Forest in the White Mountains. The oldest living organism on the planet is thought to be a bristlecone pine in this forest, at a little over 4800 years old. The photo at the top of this post is the skeleton of a bristlecone pine. I did a 4.25-mile moderately strenuous hike at about 10,000 feet. The temperature was in the high 60's, which beat the high 90's on the valley floor 6000 feet below.
Finally, on my way back through Bishop, I stopped at the Mountain Light Gallery, which is the gallery started by the late Galen and Barbara Rowell.
Tonight, I'm in Mammoth Lakes, where I just watched the July 3rd fireworks.