Summer Trip Day Four, Yosemite and Mono Lake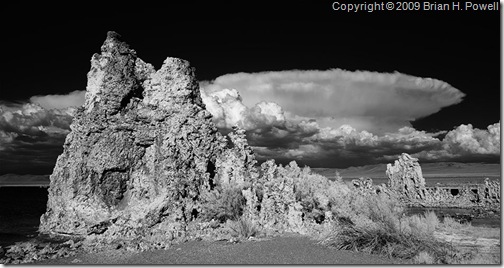 I continue to be inspired by my infrared photos. The image above is from the South Tufa area of Mono Lake, near Lee Vining, California. Mono Lake is an alkaline and saline lake, and the tufas are calcite rock formations in several locations there. The infrared camera highlights the interesting clouds we had today.
In Yosemite, the Grouse Creek fire continues to burn, and the Yosemite Valley had even more smoke today than yesterday. I did spend more time at the Mariposa Grove of Giant Sequoias.
Tomorrow, I plan to explore south from Bishop.