Saguaro National Park
I'm in Arizona this week.
In the days leading up to this trip, I was stressing about projects left undone at work and at home. I wasn't sure how easily I would shift my focus to photography.
I visited the Tucson Mountain District of Saguaro National Park this afternoon.  I just did a quick drive-through around sunset, to get a better idea of what I want to try tomorrow.
Once I got out into the desert, watching the sunset, I knew I was mentally prepared for the photography.  The challenges back home are well taken care of (for which I am grateful!), allowing me to settle into the nature around me.
Here's one of my infrared shots from today.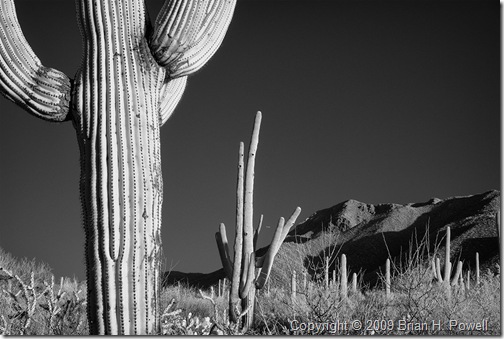 Look for more over the next week.