Hawaii, Day Eight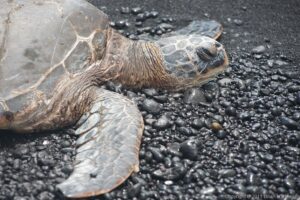 The word that was suggested most often for this blog by friends was the word "peace". I've chosen a couple of images to try to represent that.
Earlier this week, at the Kilauea Lighthouse on Kaua'i, I took this photo of a Red-tailed Tropicbird (Phaethon rebricauda). There were scores of these birds along the nearby cliffs. Graceful. Peaceful.
And today at Punalu'u Beach Park near the southern end of the Big Island, I saw this Green Sea Turtle (Chelonia mydas) sleeping on the black sand beach.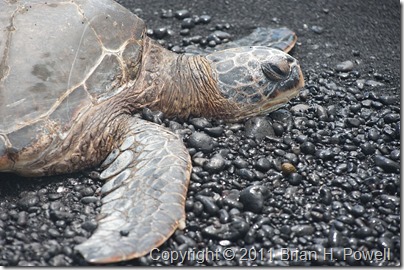 This is my last Hawaii blog post until I get back and write a wrap-up. I hope you've enjoyed this series. See you soon.