Hawaii, Day Three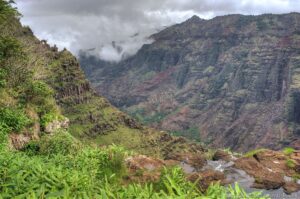 We had a tough day today.  The weather didn't cooperate; only a bit of rain, but a lot of clouds that socked in some of the canyons all day.
Today's word is "wonder", which is what you feel all along a hike we did to the top of Waipo'o Falls, in Waimea Canyon.  The canyon is up to 3000 feet deep in places.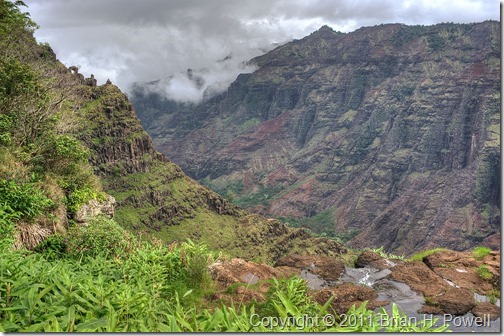 This is an HDR (high dynamic range) image, created from three exposures with a one stop difference between each.
I enjoy your comments; keep them coming!