Hawaii, Day Four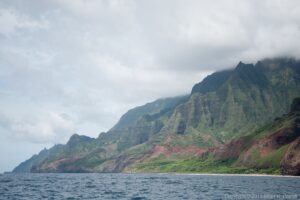 Today's word is "mystery".
Thanks to the Na Pali Riders, we enjoyed a Zodiac tour of the Na Pali coast.  The Na Pali coast is gorgeous.  Because of the rugged mountains and the highland swamps, Kaua'i is the only major Hawaiian island that doesn't have a road that goes all the way around.  They tried, but abandoned the road machinery in the swamps.  Don't forget that Kaua'i is one of the wettest places on earth, with the Wai'ale'ale crater receiving an average of about 450" of rain a year.
Much of the land is sacred to the native Hawaiians.  It's rough topography, it's inaccessibility, and it's incredible beauty combine to make the Na Pali coast mysterious and alluring.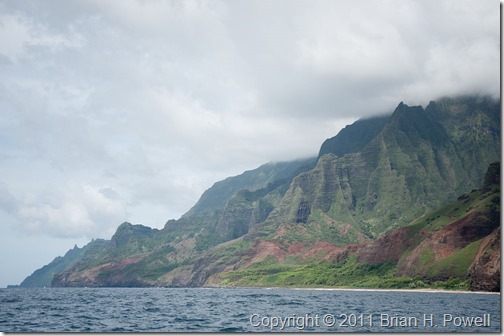 One of the highlights was to get to see the sunbeam near the waterfall of the Waiahuakua Sea Cave.