A Day with David Muench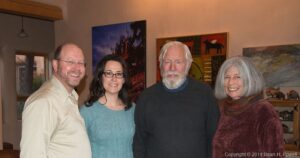 What an amazing experience!  Yesterday, my friend Nicole and I were fortunate to spend a day in New Mexico with the great nature photographer David Muench and his wife Ruth.
We were recording an oral history of David for the North American Nature Photography Association.
Here's a photo of the four of us.  More to come…