Hiking in the Dolomites, Part 7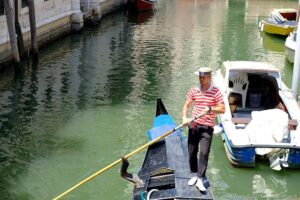 Okay, time for the home stretch.  We spent the night in the ski village of Cortina d'Ampezzo, host of the 1956 Winter Olympics.  We began to disperse back to our regular lives.  James and Marina left soon after we got to Cortina.  In the morning, we bade farewell to Jake and his family.  The remaining five of us, Kerrick, Julie, Mark, Jennifer, and I caught the morning bus to Venice.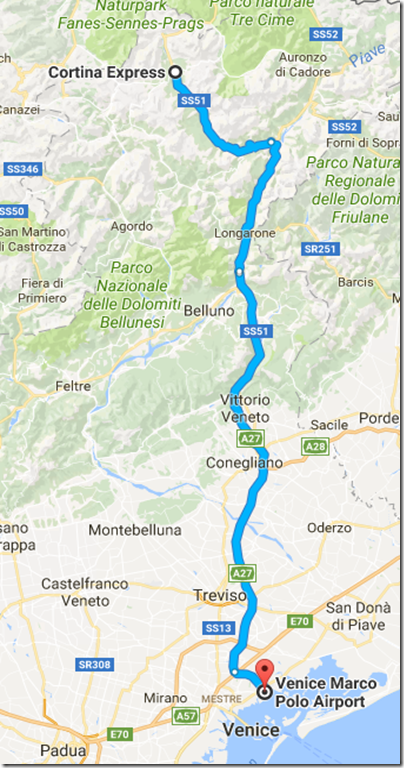 From there, we left Mark at the airport, and Jen and I took the Alilaguna Water Transport to the city.  This took about 90 minutes.  Pro tip:  We could have, like Kerrick and Julie, taken the bus to the train station, taken a shorter trip on the water, and saved about an hour.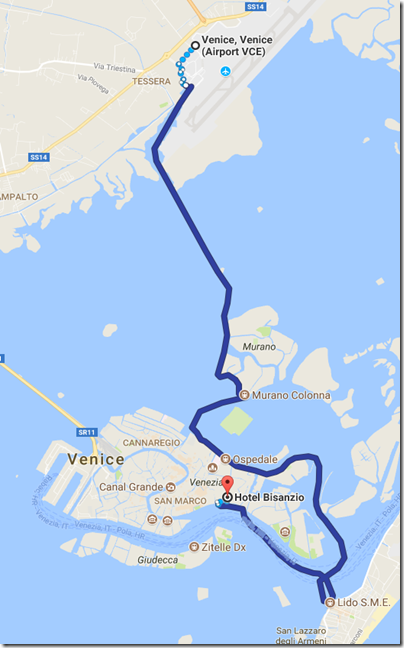 In Venice, I shifted gears to street photography instead of grand landscapes.  I had been told that Venice is a maze, and that's an apt description.
Here's an infrared shot from the Pont dell'Accademia, reached after crossing a bridge we probably shouldn't have, and then making many, many wrong turns trying to find our way back to our hotel.  So many paths dead end at the water, and you have to backtrack and try another path.
(Click any image to enlarge.)
Once over the bridge, we walked a bit further and passed through the famed Piazza San Marco.  Here's an infrared photo of Basilica di San Marco.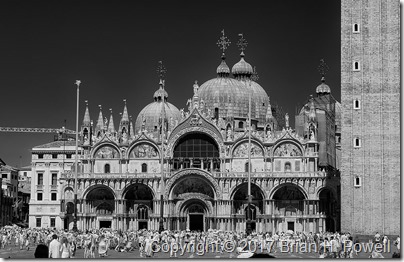 After arriving again at the hotel, I attempted one of the greatest challenges of the trip:  how to send a postcard back to the US.  Italian Post Offices close early afternoon, so it was too late for that.  To buy stamps at other times, you have to find a tobacco shop.  That's not hard.  The hard part is having them sell you the right kind of stamp.  (If anyone needs a stamp that's only good for mail to the rest of Europe, let me know.)  I asked at the hotel, and it took a good 15 minutes looking things up on their computer for them to come to the conclusion that the stamp I was sold was indeed not the stamp I needed.  They then sent me to find a street vendor, many of whom sell postcards, as well as private mail stamps.  So I bought one of those stamps—and oh, by the way, you can only send your postcard by way of their mailbox.  I'll let you know in a few weeks if my mother got her postcard.
That evening, Jen and I met up for one final dinner with Kerrick and Julie.  It was a great ending to a great trip.  The next morning, we all began our trips home.
Here's a collection of some of my snapshots from Venice.  Thanks for reading.  I'll have one more post after this where I talk about my photo gear.  Stay tuned.