Yellowstone Wildlife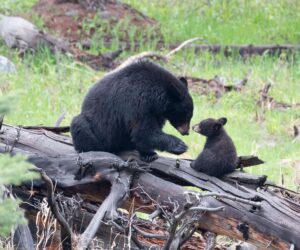 Yellowstone is known as much for its wildlife as its geologic features.  Until this year, I'd never had a "long" camera lens with me in Yellowstone for wildlife.  This year, I had a Fujifilm XF100-400mm f/4.5-5.6 lens, and also a Fujifilm 1.4x teleconverter.  With my Fujifilm X-T2, which has an APS-C sensor, I had the 35mm equivalent of up to an 840mm telephoto lens.  All of the images below were shot with this lens/TC combination.
On Thursday morning, I started the drive up to the Lamar Valley.  I stopped along the way to visit the Tower Falls area, where I saw a bunch of cars stopped by the side of the road (a "bear jam").  I got out and saw that the fuss was about a black bear and her cub.  I stayed for about half an hour observing and photographing the bears.
Here's the mom…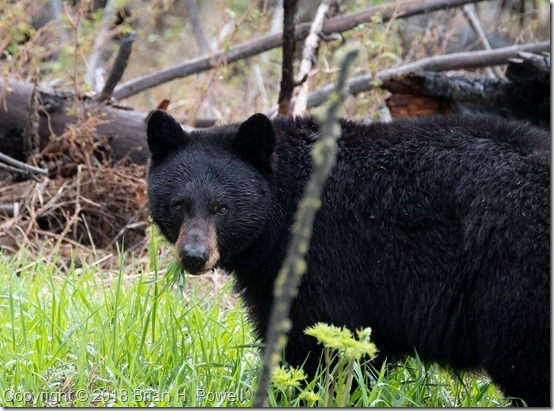 And the cub, up in a tree, working its way down to see mom.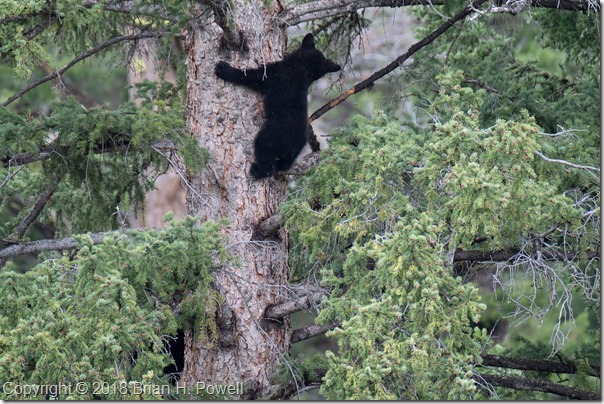 Finally mom comes up part way to encourage the cub to get past a tricky section of branches…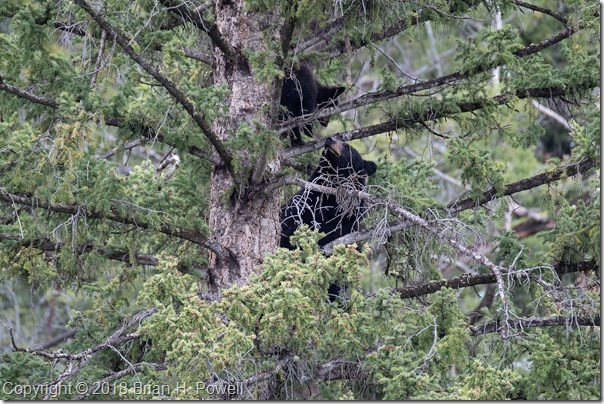 Once on the ground, mom played with the cub.  Here, it's about to swat it lightly on its rump…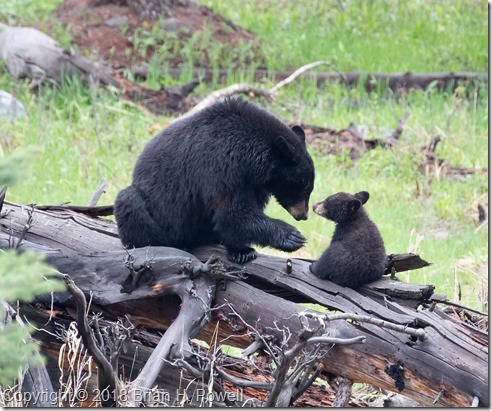 Now, let's see who can make the most ferocious face…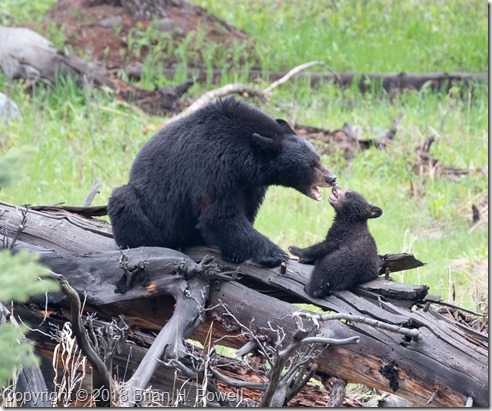 And then it was time to move on, to see what there was to see around the next bend.  Back at Tower Junction, near the Roosevelt Lodge, a few pronghorn were grazing…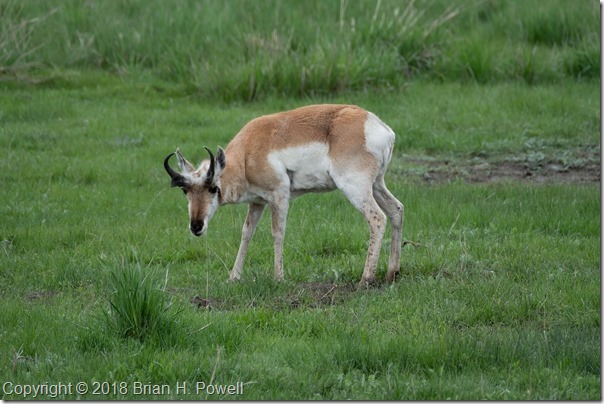 And a little further north, some bighorn sheep, just hanging out on the hillside…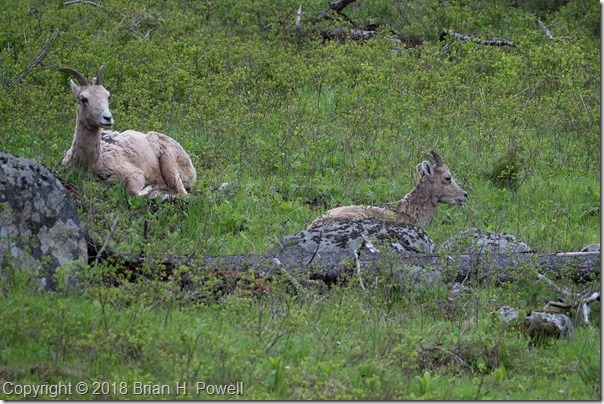 As I continued deeper into the Lamar Valley, I hoped to see, but did not expect to see, one of the wolf packs.  I did see hundreds of people, over several miles, hoping to see wolves, but never saw any myself.
But there were plenty of bison, in several herds.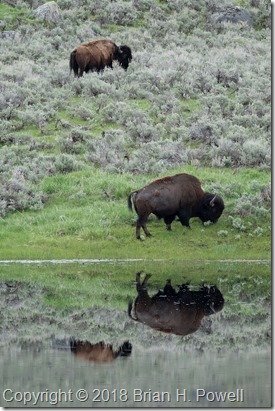 I even saw a few bison calves…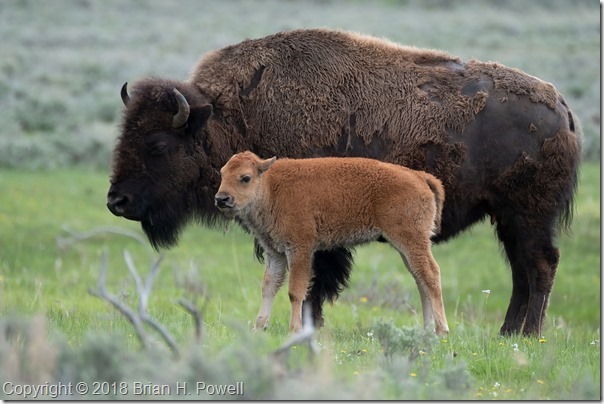 The bison were starting to shed their winter coats…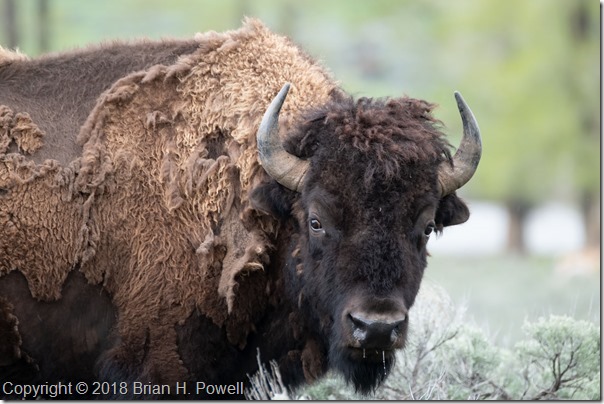 And then it was time to move on again.  In my next post, a visit to an interesting geologic location just outside the park.