Summer Trip Day One, Reno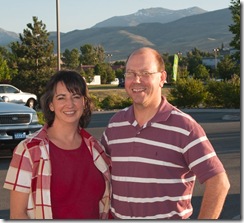 Just a quick blog post to say that there's no blog post today.
Thanks to an "equipment change", I had a four-hour layover in DFW and it took me a lot longer to get to Reno than expected.
I did have dinner with one of my best friends from college and her family.  It was great catching up.
See you tomorrow.